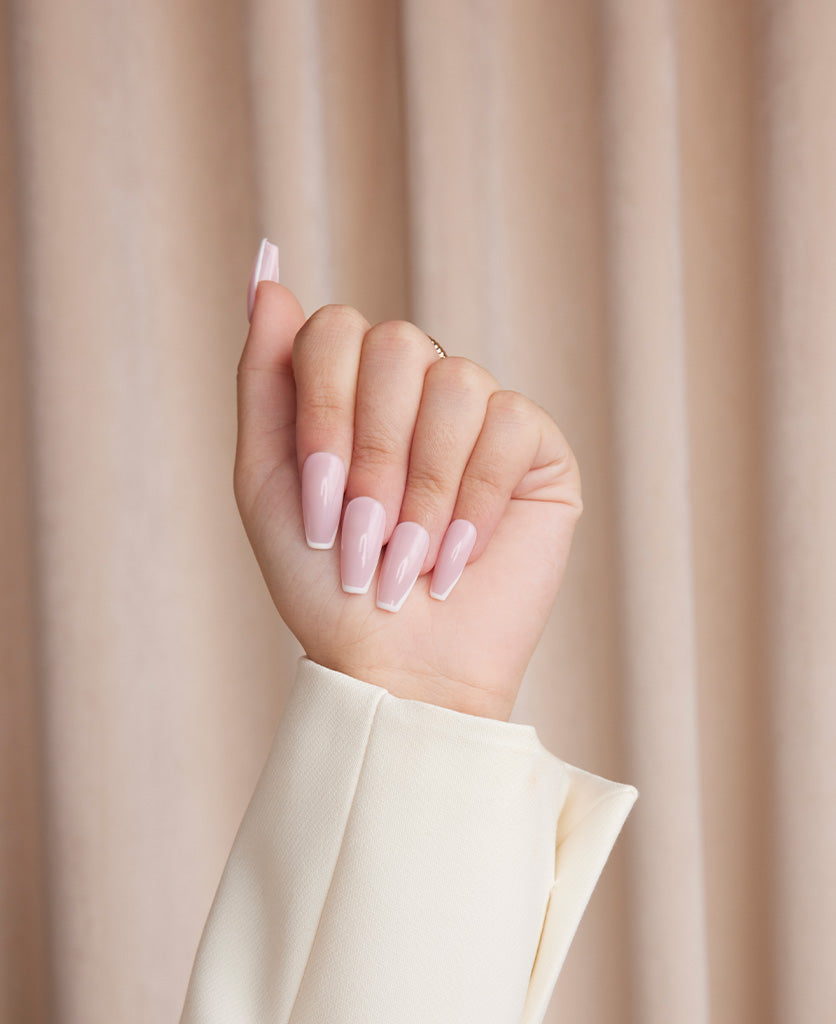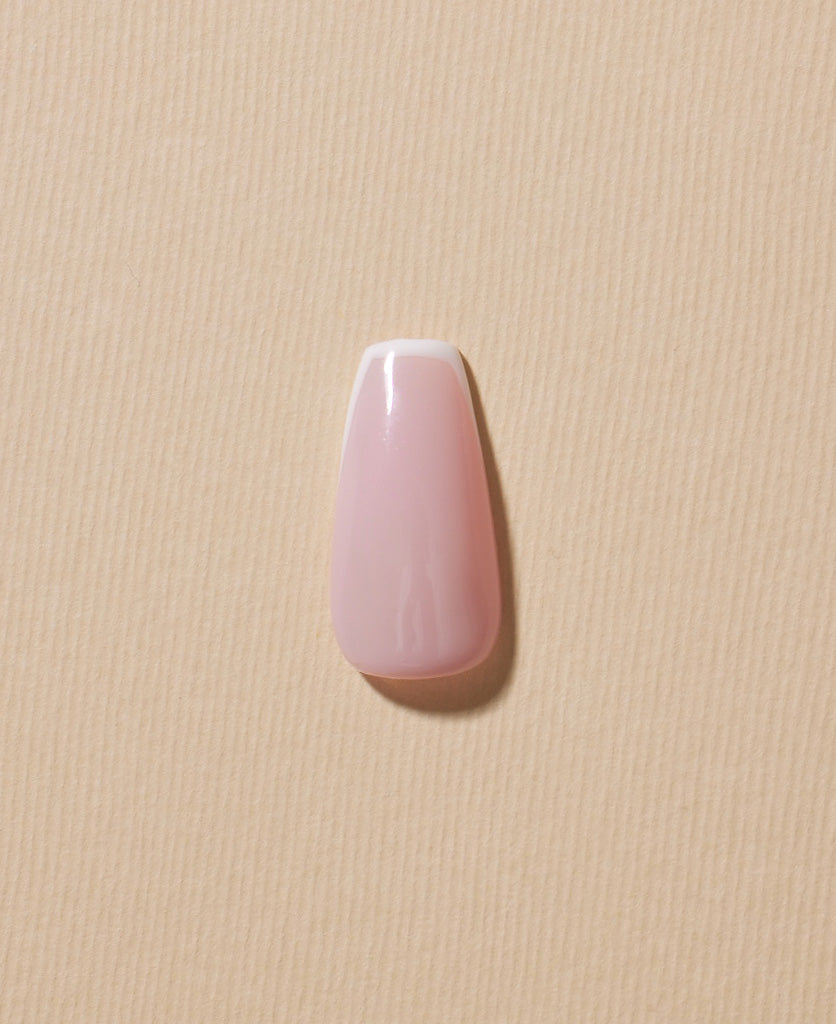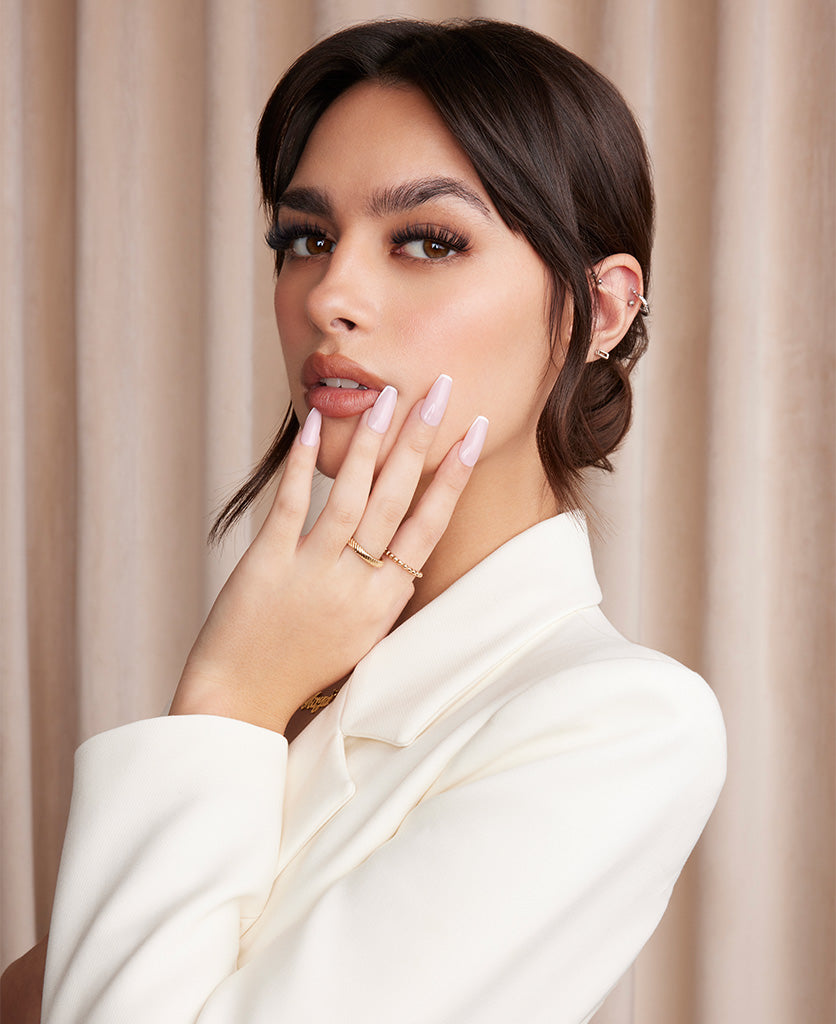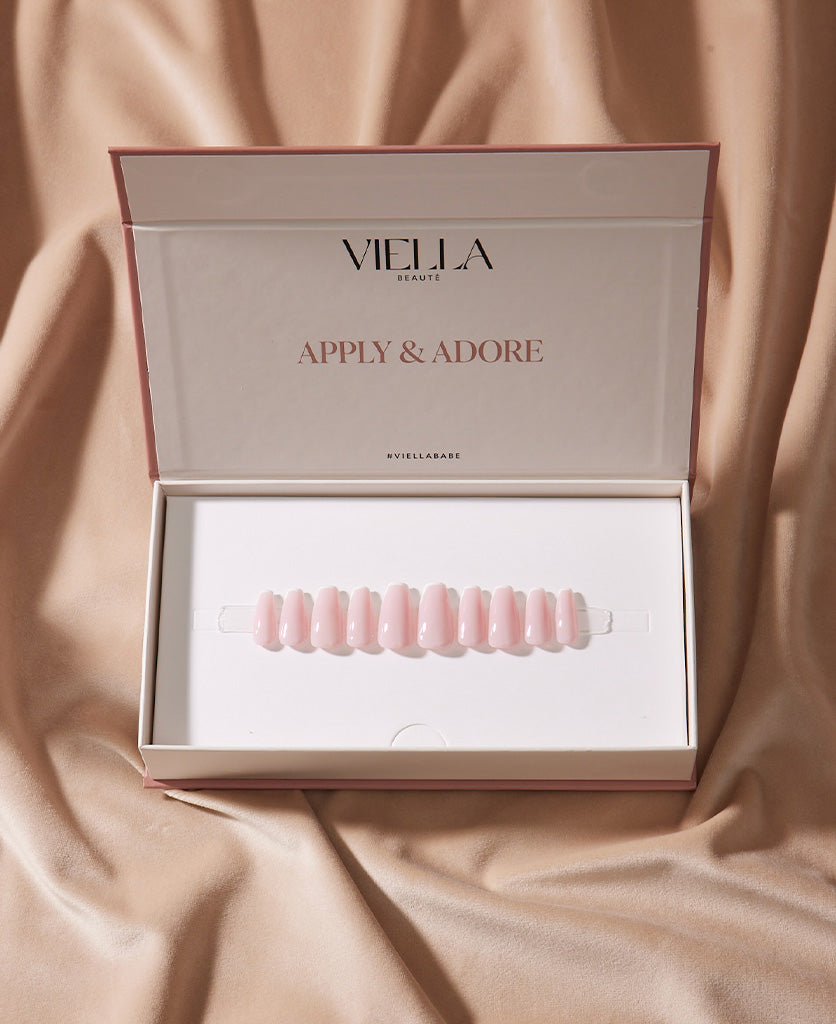 Free shipping on orders of CAD $100
Description
What's Included
Our Thin French Tip is offered in the coffin nail shape with a nude pink base, and has a thin stroke of either white or black along the tip.
KEY FEATURES
Reusable | Handmade
Length: Medium
Shape: Coffin
10 or 20 handmade press-on nails
Non-damaging nail glue
Nail file
Buffer
Wood stick
Alcohol prep pad
Nail sticky tabs
Instructions
How to Apply Viella Nails
Wash hands with soap and warm water, and thoroughly dry before application. 

1. Lightly file nails to match the shape of the Viella press-on you'll be using.
2.Gently push back cuticles with wood stick.
3. Buff the surface of your natural nails to remove shine. Additionally, buff the backside of the press-on for better adherence.
4. Clean natural nails and backside of the press-ons to remove dust and oils, with the enclosed alcohol prep pad. Let the alcohol completely dry before proceeding.
5. Focusing on one nail at a time, apply a drop of glue to centre of the nail, and use the tip of the glue applicator to cover the entire nail bed with the drop. Then, apply a drop of glue to backside of the press-on nail you are about to apply.
6. Align press-on against the cuticle of your natural nail, and press down. Hold nail firmly for 3 seconds before moving on to the next nail.

For best results, keep nails dry and totally free of water for 4 hours after application.
Shipping
Order tracking
Tracking Numbers provided with each order.
Returns & Exchanges
We value hygiene at Viella. Due to the close-contact nature of our products, we are unable to accept returns. If you have any concerns with your Viella products, please contact us at orders@viellabeaute.com within 30 days of receiving your order, and we will be happy to help.